Welcome to Kraków
We invite you to the comfortable interiors of the Hotel Matejko, an ideally located refuge in the very centre of the city.
The hotel is located in a historical tenement house at the Matejko Square, just 100 meters from Barbakan, one of the most valuable monuments of medieval Kraków. From here, it's barely a couple minutes walk along the Florianska Street - one of the most elegant shopping streets of the city - to the Main Market Square. The location of the hotel and its historical character make it an ideal place for the Guests who would like to experience both Kraków's historical past and the present, artistic style of the city.
Your stay in our hotel represents a combination of comfort and good quality service in the heart of Kraków with a modest price. Comfortable and unique - just as its Guests.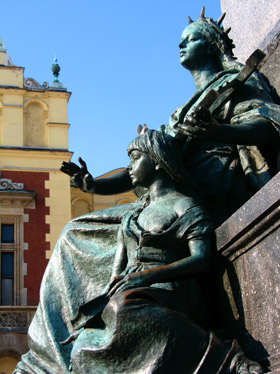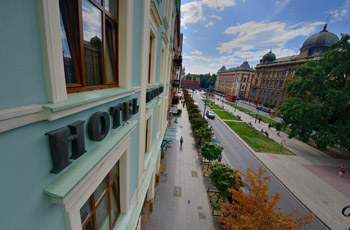 Restaurant
After spending a comfortable night, we invite you to the breakfast, which is served in form of a self-service buffet. Breakfast is served between 7 and 10.30 a.m.
Our air-conditioned restaurant and its romantic interiors will make your meal a unique event.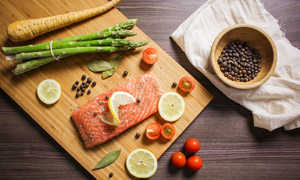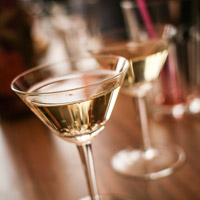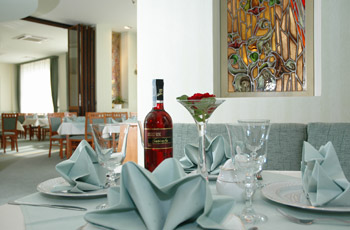 We offer the professional organization of banquets, all kinds of parties as well as catering including a comprehensive service. We provide places for a total of 150 persons.
According to our Guests' wishes, we organize the musical framework for the events, including also folklore performances. Additional decorations of the dining rooms and professional floristic services can also be ordered.
Upon request, we will send you the menu proposals as well as assist you in putting together an ideal meal, consistent with your individual expectations.
Conferences
Hotel Matejko has three multi-functional, fully equipped and air-conditioned conference rooms.
One of the rooms - for 50 persons, is connected with the banquet room, thus representing an ideal place to organize conferences, meetings, trainings. For more discrete meetings, we propose the smaller conference room, which can host up to 25 persons, whereas our min conference room is available for meetings for 5-10 persons.
We provide basic conference room equipment (flipchart/white board, screen) which is included in the room's rental. Additional equipment is provided upon earlier order for an extra charge.
Moreover, we provide complete catering services of conferences, as well as translator services and a comprehensive handling of additional events in the scope of touristic and transport services. We may assist you in organizing any type of a meeting, and our highly qualified personnel shall do its best to make it a full success.
Conference room price list:
| Conference room | price for each hour |
| --- | --- |
| Mini (10 pax) | 80 zł |
| Jan (25 pax) | 100 zł |
| Kryształowa (50 pax) | 120 zł |
23% VAT tax applies to the prices listed above.
We offer:
coffee breaks - from 22 zł/person,
lunch - from 40 zł/person,
dinner - from 45 zł/person.
Services
Our reception staff is at your service, offering all kinds of tourist information, assisting you in organizing local excursions, reserving transport and other services. We are constantly selling tickets for daily sightseeing tours of Kraków and surrounding area. Moreover, we offer: laundry services, ironing, free deposit at the reception desk, luggage storage room, wake-up calls, mini hotel shop, healthcare and babysitting services.
Should you need assistance in organizing a complex individual or group trip, including extra services and a tourist programme - please contact the Reservation Department directly, which is at your service from Monday until Friday.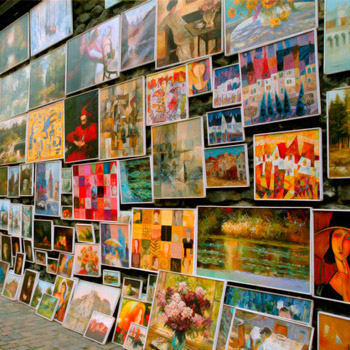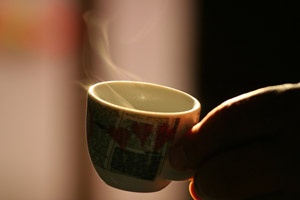 Pricing
The local tax in the amount of 1.60 zł for adults and 1 zł for pensioners, retired persons and children - to be paid directly at the hotel for each day of the stay.
All prices are in Polish currency, złoty, including VAT tax.
Prices include breakfast in form of a self-service buffet.
Children up to 4 years staying with their parents are free of charge.
season

01.04 - 31.10

season

01.11 - 31.03
Single room
360 zł
260 zł
Double room
420 zł
320 zł
Suite for 2 persons
500 zł
400 zł
Additional bed
80 zł
80 zł
Fee for pets
40 zł
40 zł
Additional breakfast
25 zł
25 zł
Contact
Hotel Matejko
Plac Matejki 8
31-157 Kraków
phone: +48 12 422 47 37 (Reception)
fax: +48 12 422 47 80
biuro@matejkohotel.pl
Reservation Department
phone: +48 12 422 88 03 (Monday - Friday)
fax: +48 12 422 88 93
Restaurant
phone: +48 12 421 21 22